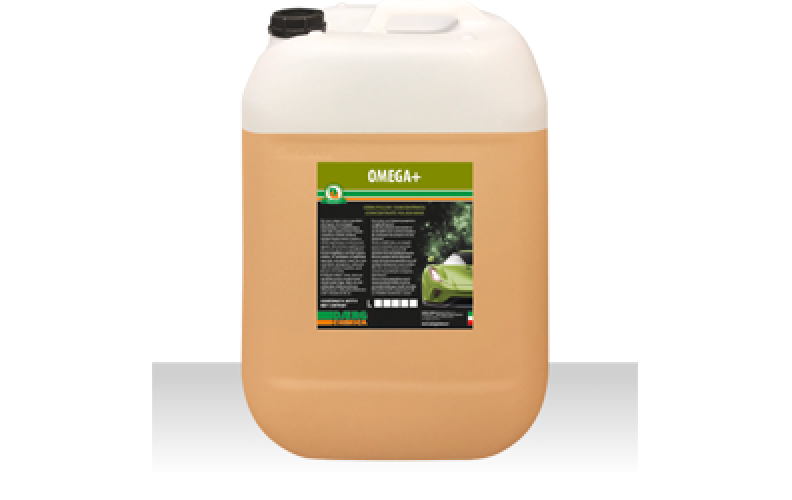 CONCENTRATE SELF-DRYING POLISHING WAX FOR AUTOMATIC AND SELF-SERVICE CARWASH
The latest generation concentrated wax containing cationic surfactants with polish effect. It aids the rapid
water flow from painted, metal and glass surfaces. It is suitable for both automatic and self-service carwash
systems. It allows a rapid and complete drying of the vehicle creating a water-resistant film. Omega+ repels
common contaminants to keep your paintwork in excellent condition leaving a glossy finish.
L 1000 | 200 | 100 | 25 | 10